Sign up for alumni communications, view alumni news or share your success stories with us.
The Nash Community College Alumni Association exists to create a spirit of loyalty between alumni and the College and encourage alumni activity, interaction, engagement and support. NCC Alumni Association membership is open to all who attended Nash Community College. All Alumni Association members receive all membership privileges and benefits. Student memberships are also available.
If you wish to receive alumni communications or would like to update your contact information and profile, call us at the number below. We would love to hear about your successes.
The Nash Community College Outstanding Alumnus Award annually honors a graduate or student who is making outstanding contributions in their chosen profession and service to their community.
The Chair of the Board of Trustees or designee, the College President, Executive Vice President, Vice Presidents, and Foundation Executive Director will review all nominations and submit a recommendation to the NCC Board of Trustees for their approval at the March meeting.
Eligibility
Nash Community College graduate or student who has provided outstanding service to the college
Has achieved recognition in his or her profession
Makes significant contributions to his or her community through public service and civic involvement
Please complete the Outstanding Alumnus Award Nomination Form.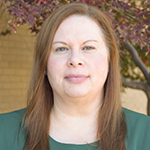 Denise
Beamer
Donor and Alumni Relations Coordinator
Building:
Business & Industry Center
Give the Gift of Education
With only 35% of students eligible for federal aid, that leaves a significant number of the over 3,000 students that Nash Community College serves each semester with little or no financial assistance. Please give to help provide a better future for NCC students.
12/11/2023

12/12/2023

12/13/2023

12/14/2023