The Firefighter Academy is about preparing each cadet for a fulfilling career in the fire service industry.
Its mission is to instill discipline, character, professionalism, teamwork, integrity, credibility, physical ability, knowledge, and skills to perform as a firefighter in a safe manner. The program is known for producing well-trained, highly employable firefighters.
The 19-week NCC Firefighter Academy is offered annually in February and August. The eight-week EMT class typically begins within two weeks of the end of each Firefighter Academy.
The academy accepts applications from July through November. An informational meeting is held in October with family and friends encouraged to attend. 
Certifications Acquired Upon Completion
NC Firefighter 1 & 2
Hazardous Materials Operations
Incident Command System 100, 200, 700, 800
Emergency Vehicle Driver
Rapid Intervention Crew 
CPR
Total Cost for the NCC Firefighter Academy
Approximately $750 plus $35 for the Career Readiness Certificate test. For more information or to receive an application packet, see contacts at bottom of page.
Additional Training in the Following Areas
Health and Nutrition
Physical Fitness
Firefighter Survival
Rapid Intervention Team
May Day
Interview Techniques
Requirements
High School Diploma or GED
Medical Screening
Driving Record
Career firefighter starting salaries usually average $35,000 to $50,000 per year.
Need more information about Firefighter Academy?
Call 252.451.8216 or
Need more information about Firefighter Academy?
Call 252.451.8216 or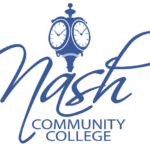 Willie
Kearney
Coordinator, Fire Services/Instructor
Building:
Continuing Education