Looking for that next step to accomplish a career goal, but need some assistance. NCC Career Counselors are here to help!
Schedule an appointment for a one-on-one assessment and assistance with:
Career Planning
Job Placement and Searches
Resume and Interview Tips
Apprenticeships
Internships
Service Learning
Appointments may take place by phone, in-person, or virtually.
College Central Network Services
NCC utilizes College Central Network Services, a search engine that allows NCC students, alumni, and community members to explore employment opportunities and more.
Member Services:
Upload Resumes
Upload Career Portfolios
Search and Apply to Job Postings
Watch or Download Career Advice Podcasts or Documents
Employer Services:
Post Job Openings
Search NCC Talent
Review Posted Resumes
View Career Portfolios
Corporate and non-profit agencies are invited to promote apprenticeships and careers opportunities for students, alumni, and community members. Employers representing careers in Agriculture, Mechanics, Advanced Manufacturing, Nursing, Business, Behavioral Science, CDL, Fire Science, Electric Line Construction, Cosmetology, EMT/Paramedics, IT, Sales, Maintenance, and others are encouraged to participate.
NCC Annual Career Fair
April 2024
Nash Community College Brown Auditorium
Open to all
Please bring your resume.
More information to come.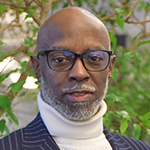 Peter
Singletary
Career Placement Coordinator