Digital Learning Center (DLC)
The Digital Learning Center (DLC) provides assistance with digital learning tools and software used in many NCC courses. Examples of assistance with digital learning and Moodle navigation needs include Moodle Navigation and Moodle Tools, Uploading Assignments, Canva Projects, Basic Microsoft Word and Powerpoint Use, Gmail/GSuite Navigation, Video Software (video creation and YouTube upload), and/or Basic Computer Operations.
Tutoring On-Campus
Building D, Room 4215
Monday – Thursday
10AM – 3PM
The English Studio at Nash Community College offers both on-campus and online assistance with any stage of the writing process including brainstorming, researching and evaluating sources, drafting, revising, polishing a final draft, and MLA/APA formatting. Students utilizing Smarthinking Online Tutorial Services are also welcome to access and review feedback with a tutor. Services are available for both walk-in and by appointment.
Tutoring On Campus
Walk-in or By Appointment
Building D, Rooms 4213/4215
Monday-Thursday
9:00 AM – 4:30 PM
Room 7106
Monday-Thursday
10:00 AM – 6:00 PM
Friday
10:00 AM – 1:00 PM
For students seeking help with science content.
The STILL is located in the Science and Technology building room 7213, we will meet with you in person or virtually. To meet virtually please schedule an appointment, to meet in person just stop by when a tutor is available. To view the schedule or schedule an appointment click here.
If you have any questions please contact still@nashcc.edu.
Smarthinking - Online Tutorial Services
Are you a student who needs a writing tutor and can't physically come to campus? Smarthinking is a great way to connect with a LIVE tutor. Connect to the service by looking for the Smarthinking Icon in your Moodle courses; contact your instructors or the English Studio for help with this service.
Smarthinking provides several ways to find answers:
"Drop-in Session" – LIVE tutoring sessions are available for "State your subject if offered".
"Schedule a Future Session – other times when tutors are available
"Ask a Question" – submit a question anytime and get a response within 24 hours.
Writing Center- review and feedback on written assignments
Quizlet.com is an interactive flashcard repository for students. By creating an account, you can create, find, share and save sets of flashcards by simply searching for the name of your book, class or subject. Students can form digital study groups and compete through sample quizzes and games.
Students may use their Gmail account to login.
For additional tutoring assistance contact successcoaching@nashcc.edu.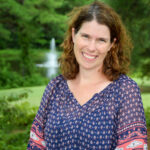 Renee
Martinez
Executive Director of Advising Services